Felix Davis
Mastering Engineer
Share
Felix Davis first knew he wanted to be a mastering engineer when he was 13 years old.
Felix joined Metropolis in 2012 and has since become an essential member of the Mastering team, quickly earning a reputation for working with a wide range of exciting up-and-coming indie artists, labels and producers. In 2020 this manifested in the critically acclaimed Porridge Radio album "Every Bad" receiving a Mercury Music Prize nomination.
His love for and experience of all parts of the music-making process, from writing to mastering, enables Felix to put himself in his client's shoes. As a result, his empathy and enthusiasm for an artist's vision means Felix is one of the most exciting young engineers working today.
Discography
Sickick / Easy life / HMLTD / Shura / Public Access TV / Lana Del Rey / Fake Laugh / Youngr / Porridge Radio / Crake / Gently Tender / Stonebwoy
Sickick
The Return (Mark Morrison x Post Malone Remix)
Katie Gregson-Macleod
Complex (Demo)
Porridge Radio
Waterslide, Diving Board, Ladder To The Sky
Gently Tender
Take Hold Of Your Promise!
Helsinki Lambda Club
Hello, My Darkness
Nijuu
Nijuu In The Forest
Hypnotic Brass Ensemble
A Fullness Of Light In Your Soul
Drug Store Romeos
Secret Plan
Kaiser Chiefs
Zombie Prom
Swim Deep
Emerald Classics
Easy Life
Spaceships Mixtape
Aleksander Waaktaar
All Wrong
Drug Store Romeos
Frame Of Reference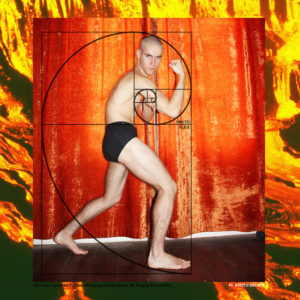 Easy Life
Creature Habits
Crewel Intentions
Youth In Overload
Leif Erikson
Looking For Signs
Public Access T.V.
Never Enough
Wesley Gonzalez
I Spoke To Euan
Gently Tender
Two Chords Good
Benny Mails
Aware, The Mixtape
Hotel Lux
The Last Hangman
Bad Atoms
Tell Your Friends
Hella Better Dancer
Sleeptalking
Charles Cave
Forever Is Easy