Tony Cousins
Mastering Engineer
Share
Tony Cousins started his career as a musician. He became a cutting engineer in 1980 at the Townhouse before becoming a fully-fledged audio mastering engineer when he, Ian and Tim started Metropolis Mastering.
Tony feels that the prime objective of audio mastering is to retain the integrity of the music while enhancing it to some degree.
Often the excitement and atmosphere created whilst mixing won't travel to another location, and Mastering can help restore these elements (assuming they were there in the first place!)
This is why attended sessions are preferable, because working with the people originally involved can often help unravel any difficulties encountered.
Tony enjoys many different types of music. Just concentrating on one area would reduce the variety and richness of his work and would, in his own words, put him in a creative straitjacket.
Discography
Adele / George Michael / Bat For Lashes / Robbie Williams / Seal / Suede / Massive Attack / The Verve / Alfie Boe / The Stone Roses / Peter Gabriel / Amadou & Mariam / Elton John / Fatoumata Diawara / John Williams
Bat For Lashes
Lost Girls
Michael Ball
Coming Home To You
John Williams
A Life In Music
Alfie Boe
As Time Goes By
Amadou & Mariam
Dimanche A Bamako
Buddy Holly With The Royal Philharmonic Orchestra
True Love Ways
Elton John
Goodbye Yellow Brick Road
Gary Barlow
Since I Saw You Last
The Kingdom Choir
Stand By Me
Massive Attack
Blue Lines
Mo Kalamity meets Sly & Robbie
One Love Vibration
Robbie Williams
Swings Both Ways
Ella Fitzgerald
Someone To Watch Over Me
Eric Clapton & Steve Winwood
Live from Madison Square Garden
Paul Weller
Days Of Speed
Cilla Black
Cilla Black With The Royal Liverpool Philharmonic Orchestra
Peter Gabriel
Scratch My Back
Ren Harvieu
Through the Night
Henri Salvador
Best of Henri Salvador
OMD
Dazzle Ships Live at the Liverpool Museum
Karl Jenkins
Adiemus Colores
Collabro
Road To The Albert Hall
Songhoy Blues
Music In Exile
David Sylvian
Plight & Premonition, Flux & Mutability
Simply Red
Song Book 1985 - 2010
Michael Brook
RockPaperScissors
Marianne Faithful
Negative Capability
Dalida
Comme si j'etais la
Billy Fury
Symphonic World Of Billy Fury
Bryn Terfel
Dreams and Songs
David Murray Infinity Quartet
Be My Monster Love
Carla Bruni
quelqu'un m'a dit
Michael Brook and Nusrat Fateh Ali Khan
Night Song
Hugues Aufray
Best of Hugues Aufray
Ciaran Lavery
Sweet Decay
Robert Ziegler and Royal Philharmonic Orchestra
Pete Townshend's Classic Quadrophenia
The Verve
A Storm in Heaven
Alexander Armstrong
A Year Of Songs
Stephen Duffy
Memory & Desire
Public Image Ltd.
This Is PiL
Elton John
Captain Fantastic and The Brown Dirt Cowboy
Robbie Williams
Sing When You're Winning
Sweet Billy Pilgrim
Crown and Treaty
Laura Marling
A Creature I Don't Know
Dry The River
Shallow Bed
Eleanor McEvoy
Naked Music
Penguin Cafe Orchestra
Penguin Cafe Orchestra
Estevao Queiroga
Dialogo Numero Um
The Staves
Dead & Born & Grown
David Sylvian
Gone To Earth
The Ten Tenors
Here's to the Heroes
Richard Ashcroft
Alone With Everybody
Rolando Villazon
Feliz Navidad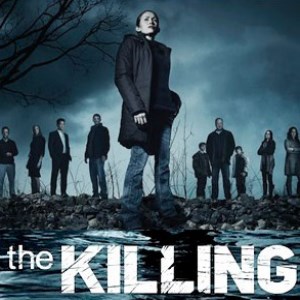 The Killing
Original Soundtrack
Katherine Jenkins
Rejoice
Pet Shop Boys
Fundamental
Kevin Coyne
Blame It On The Night
Johnny Hates Jazz
Magnetised
Jack Topping
Wonderful World
1 Giant Leap
1 Giant Leap
Goran Bregović
Champagne For Gypsies
Genesis
A Trick of the Tail
Nathan Carter
Livin' The Dream
Peter Gabriel
Back To Front
George Michael
The Best Of George Michael
Rumer
This Girl's In Love
The Rolling Stones
No Security
Hélène Ségara
Mon pays c'est la terre
Tom Jones
Spirit In The Room
This Heat
Health and Efficiency
Robbie Williams
Greatest Hits
Alfie Boe and Michael Ball
Together
Brian Eno & John Cale
Wrong Way Up